Commenting as a Company on Someone's Facebook Page
When your account has been added as an administrator to a corporate page, instead of a personal comment, you can leave a company comment or reply.

To do so, make sure you switch your viewing mode from personal to company (items 1 and 2 in the picture below):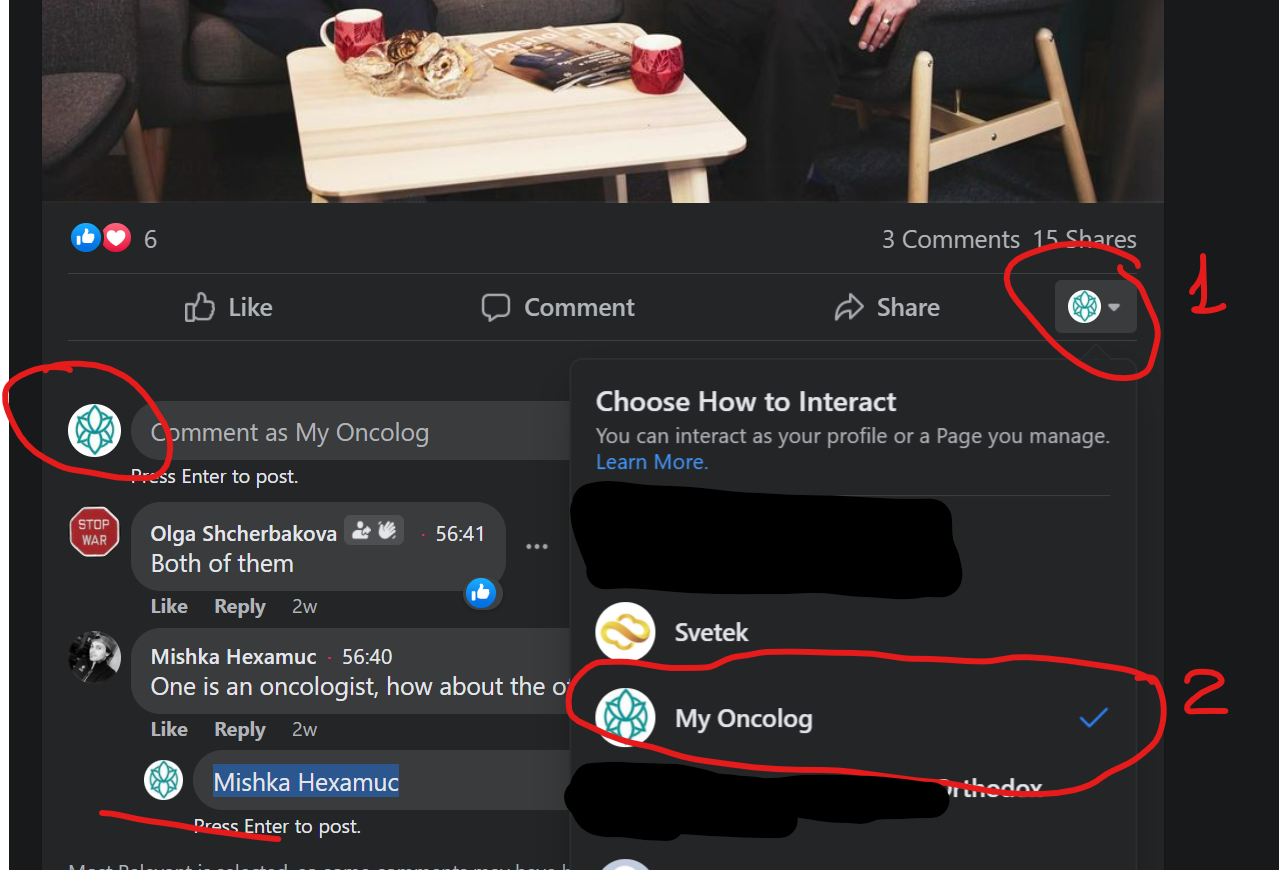 Then leave a reply as you normally would.

Related Articles

How to Log in To the Svetek Support Portal

Make sure your company has been configured with access to this portal (check with your manager). Navigate to https://support.svetek.com and click on "Sing In" link If this is not your first time signing in, select your login name, otherwise choose ...